U.S. Supreme Court Blocks OSHA "Vaccinate or Test" Mandate But Upholds CMS' Vaccine Requirement for Healthcare Workers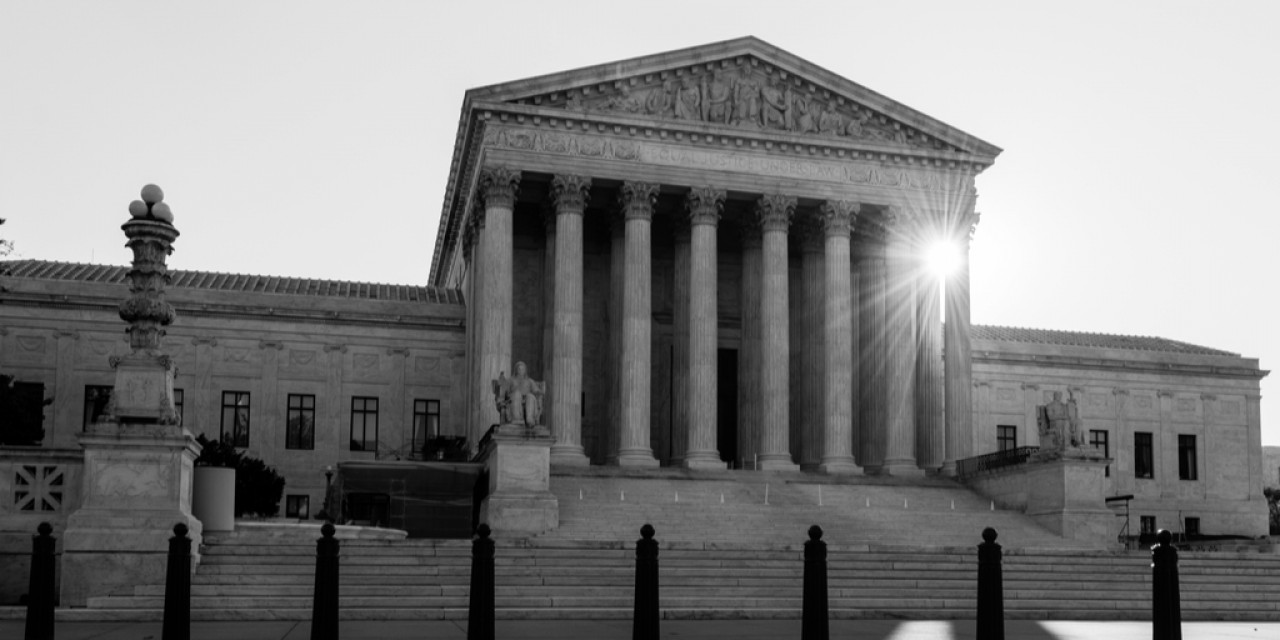 On January 13, 2022, the United States Supreme Court blocked enforcement of OSHA's 100 plus employee vaccinate or test mandate but upheld the vaccine requirement for healthcare workers. Healthcare providers must ensure their employees are vaccinated against COVID-19 barring religious or medical exemption, or otherwise risk losing Medicare and Medicaid funding. In contrast, private employers will not be compelled by OSHA to require their employees to be vaccinated or undergo weekly testing and wear a mask.
100+ Employee COVID-19 Vaccine Mandate
On September 9, 2021, President Biden announced his plan to curb the spread and impact of COVID-19. Per President Biden's Executive Order, the Occupational Safety and Health Administration of the Department of Labor issued an emergency temporary standard ("ETS") requiring all private employers with at least 100 employees to require that their employees be vaccinated or otherwise undergo weekly COVID-19 testing and wear a mask. While the rule allowed for limited exceptions – employees who worked exclusively remotely or outdoors were considered exempt – its broad application meant an estimated 84.2 million Americans would be subject to its mandate.
In a 6-3 decision, the Supreme Court stayed enforcement of OSHA's ETS, finding that Congress had not conferred upon OSHA the regulatory power it sought to enforce the vaccinate or test mandate. Recognizing that OSHA does have the power to regulate occupational dangers, the Court distinguished COVID-19 as not solely an occupational hazard, but rather a "universal risk no different from day-to-day dangers that all face…." In so recognizing, the Court reasoned that OSHA has the power to regulate occupational hazards, but it does not have power to broadly regulate public health.
Employers may still mandate employee COVID-19 vaccination, so long as they provide medical and religious exemptions.
While the requirements of the ETS are stayed, Congress, the states, and localities have the ability to pass legislation creating workplace pandemic rules. As noted by President Biden, "it is now up to States and individual employers to determine whether to make their workplaces [ ] safe…by requiring employees to take the simple and effective step of getting vaccinated."
CMS Mandate for Health Care Providers
The Supreme Court, in a 5-4 decision, upheld the Department of Health and Human Services' Centers for Medicare & Medicaid Services ("CMS") interim final rule requiring all staff in healthcare facilities that participate in Medicare and Medicaid programs to be vaccinated (or obtain a religious or medical exemption).
Under CMS' rule, facilities must have a plan or process for vaccinating all eligible staff, and provide a process for employees to seek medical and religious exemption. Further, facilities must track and document staff vaccinations, including booster doses, contraindications, and exemptions. If facilities do not comply, they could face monetary penalties, denial of payment for new admissions, and termination of participation in Medicare and Medicaid. It goes without saying that the stakes are high for covered entities to comply with CMS' rule.
Federal Contractor Vaccine Mandate
The federal contractor vaccine mandate remains on hold. On December 7, 2021, the United States District Court for the Southern District of Georgia entered a nationwide injunction blocking the federal contractor vaccine mandate from taking effect. The Biden Administration appealed the injunction to the United States Court of Appeals for the Eleventh Circuit, requesting that the court lift the nationwide injunction. On December 17, 2021, the Eleventh Circuit denied the Administration's request and set an expedited briefing schedule on the merits of the case. As a result of the Eleventh Circuit's decision, the federal contractor vaccine mandate remains on hold pending further court order.
On December 20, 2021, the United States District Court for the Eastern District of Missouri entered a separate order blocking the federal contractor vaccine mandate in Missouri, Nebraska, Alaska, Arkansas, Iowa, Montana, New Hampshire, North Dakota, South Dakota, and Wyoming.
Employers should be mindful that while the Supreme Court has spoken on OSHA's ETS and CMS' rule, many states and localities have put in place COVID-19 vaccination mandates. As you navigate the web of federal, state, and local vaccination, testing, and masking requirements in the wake of the Supreme Court's decisions, please reach out to our Employment and Labor Practice Group and/or Health Care Practice Group for guidance.
Disclaimer: This post does not offer specific legal advice, nor does it create an attorney-client relationship. You should not reach any legal conclusions based on the information contained in this post without first seeking the advice of counsel.