EEOC Issues New Guidance for Managing COVID-19 Risks Consistent with the ADA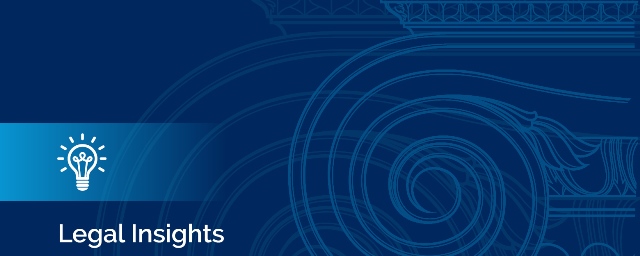 Amid the flurry of laws and agency guidance for the Coronavirus (COVID-19) pandemic, on March 18, the Equal Employment Opportunity Commission published new guidance regarding the interplay between COVID-19 and federal disability protections. While the Americans with Disabilities Act ("ADA") and Rehabilitation Act continue to apply, they do not prevent employers from following public health authorities' guidelines and recommendations about steps to address the COVID-19 crisis. In light of the World Health Organization's declaration that COVID-19 is now a global pandemic, the EEOC advises that, consistent with the ADA:
When an employee calls in sick, the employer may ask in a confidential manner if the employee is experiencing COVID-19 symptoms—such as fever, chills, cough, shortness of breath, or sore throat—in order to protect the rest of its workforce.
Employers may require employees with symptoms of COVID-19 to stay home.
Before an employee who has exhibited COVID-19 symptoms returns to work, the employer may require a doctor's note certifying the employee's fitness for duty.
Employers may measure employees' body temperature in order to screen for COVID-19.
Employers may measure applicants' body temperature as part of a post-offer, pre-employment medical exam.
When a job applicant who is scheduled to start immediately has COVID-19 or its symptoms, the employer may delay the applicant's start date, or even withdraw the job offer, since the applicant cannot safely enter the workplace.
The above guidelines apply for the duration of the COVID-19 pandemic. Two areas are of particular note:
First, an employer may request a fitness for duty note only if the employee has exhibited symptoms of the virus. Employers should not be requiring employees who are self-quarantining or who have traveled from an area of prevalence for fitness for duty notes, as such run the risk of creating a "perception of disability."
Secondly, the EEOC's consistent position has been that in times of a pandemic (and yes, the Commission has a consistent position on pandemics), employers are permitted to take the temperature of employees without the same being considered a "post-offer medical exam or inquiry."
Further details are available at the links below and, of course, the Employment and Employee Relations team at Post & Schell is available to help with any issues that may arise in this challenging time.