Paul Logan Serves on Panel Discussion on COVID-19-Related Lending on Brown & Brown Webinar on April 22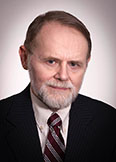 On Wednesday, April 22, 2020 at 2:00 pm ET, Paul A. Logan served as a panelist for the webinar, "Loan Funding & Forgiveness 101," presented by Brown & Brown Insurance of Pennsylvania. In addition to Mr. Logan, the other panelists were Rob Heller, President, Brown & Brown of Pennsylvania, Kevin L. Shivers, CAE, President and CEO, Pennsylvania Association of Community Bankers, and Blake Chapman, CPA, Partner, Stephano Slack LLC.
The discussion focused on COVID-19 lending, examining what businesses should do if their loans have been funded and how to work towards loan forgiveness, and steps to take if their loans have not been funded. The panelists also discussed what businesses should be doing to ensure they are prepared for possible loan scenarios related to COVID-19.