DOJ's New FCPA Enforcement Plan and Crafting Due Diligence Programs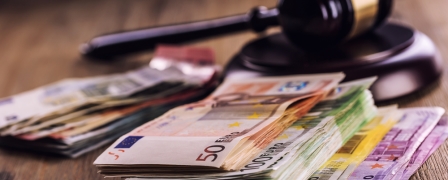 The June 2016 issue of Business Crimes Bulletin includes Part II of our examination of recent Foreign Corrupt Practices Act (FCPA) enforcement efforts related to the use of third-party intermediaries. Our post of Part I, which discussed recent FCPA prosecutions, including the record-setting $772 million FCPA fine collected in November 2015 from the French power and transportation company Alstom Holdings S.A., is found here.
Part II takes a detailed look at DOJ's April 2016 FCPA enforcement plan, which added ten prosecutors to DOJ's FCPA unit and initiated a pilot program through which companies may be able to avoid prosecution or achieve lower fines via voluntary disclosure to and cooperation with DOJ. The article also suggests seven keys to an effective FCPA due diligence system.
Both articles were written by our former Internal Investigations & White Collar Defense Group colleague Mehreen Zaman, now Investigations Director for Endo Pharmaceuticals (and edited by Internal Investigations & White Collar Defense Group Principal Matthew T. Newcomer.)
Disclaimer: This post does not offer specific legal advice, nor does it create an attorney-client relationship. You should not reach any legal conclusions based on the information contained in this post without first seeking the advice of counsel.