Steve Bloomburg and Hendrick Penn Serve on Panel Discussions at PA Dept. of Labor & Industry's Workers' Compensation Conference on June 3 and 4

Workers' Compensation Principals Stephen S. Bloomburg and Hendrick I. Penn, IV served on separate panel discussions at the Pennsylvania Department of Labor & Industry's 18th Annual Pennsylvania Workers' Compensation Conference in Hershey, PA on June 3-4, 2019.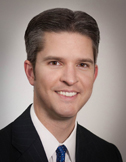 On Monday, June 3, 2019 at 11:00 am ET, Mr. Bloomburg served as a panelist for the discussion, "Basic Workers' Compensation Law." The detailed discussion followed the flow of the claim process from the moment of injury until the final adjudication. The panel addressed frequently asked questions about the workers' compensation law and gave basic information about what the law is and what it does.
On Tuesday, June 4, 2019 at 8:30 am ET, Mr. Penn served as a panelist for the discussion, "Health Information Privacy: Is Your Medical Information Protected?" The discussion described and discussed the rules and policies surrounding the provision of private health information by medical providers pursuant to requests in the workers' compensation arena. The panel also reviewed Pennsylvania statute and regulations, including HIPAA and the High-Tech Act, and how they interact with the federal regulations.