Shale Insight 2017: AG Panel Reflects Contrast in Enforcement Approaches; Criminal Exposures from Civil Litigation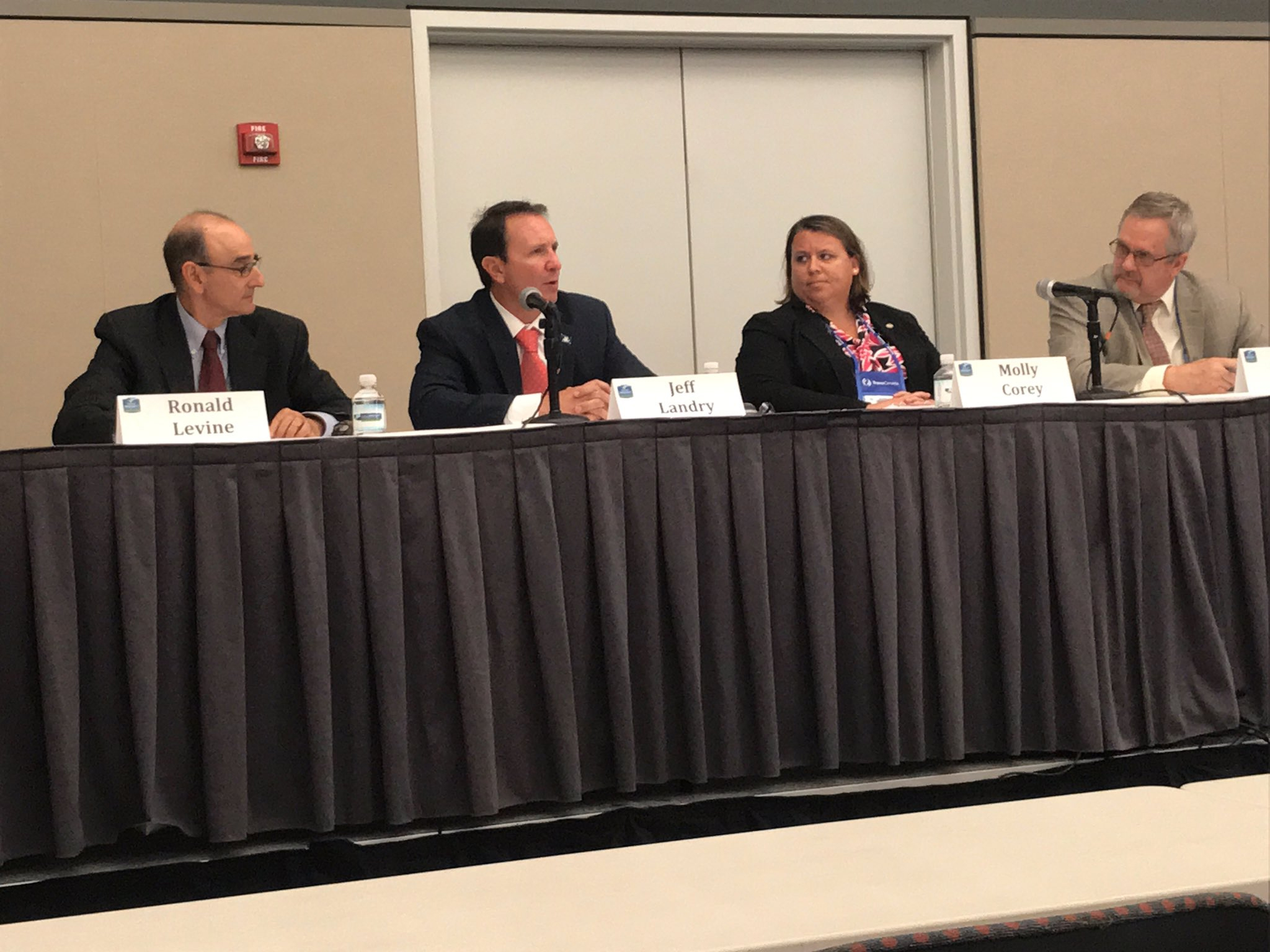 On September 27, 2017, I participated on the panel, "Managing Attorney General Investigations: Increased State Environmental Enforcement and How You Can Survive," at the Shale Insight 2017 conference in Pittsburgh, PA. The panel included Molly Corey, Assistant Attorney General from the Ohio AG Office and Jeff Landry, the Attorney General for the State of Louisiana. My partner Terry Bossert, who co-chairs our firm's Shale Resource group, moderated.
Some thoughts from the lively panel discussion:
We focused on the migration of environmental enforcement efforts from federal to state authorities particularly as they relate to energy generation and distribution companies and executives –given the Trump administration's apparent de-emphasis in this area.

I noted my perception that Regional EPA offices appear somewhat uncertain during this transition under a new EPA administrator and this alone may generate a slowdown of federal enforcement efforts leaving an environmental compliance vacuum to be filled (or not) by state AG's.

However, enforcement varies by state. Ohio Assistant AG Corey referred to criminal environmental prosecutions in Ohio and cited federal-state cooperation, while Louisiana AG Landry noted that criminal environmental prosecutions in his state are rare and opined that federal enforcement authorities are less equipped to deal with these issues than state authorities who are closer to the issues and the industry.

In response to a suggestion from the audience, we noted the expectation that the Pennsylvania Attorney General Josh Shapiro will be taking an aggressive approach to environmental enforcement.

There was agreement that there is an over-criminalization of conduct in the environmental space, sometimes without proof of criminal intent, creating a risk that even a one-off incident might be viewed by regulators through the prism of criminal activity.

I addressed this last point in an article for Business Crimes Bulletin, noting that: "Given the tremendous downside of exposures to companies and their employees for environmental law violations, it is critical to approach civil environmental investigations proactively to minimize the risk of criminal prosecution."
Disclaimer: This post does not offer specific legal advice, nor does it create an attorney-client relationship. You should not reach any legal conclusions based on the information contained in this post without first seeking the advice of counsel.