Ron Levine Appointed Chair of Practitioners Advisory Group of U.S. Sentencing Commission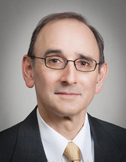 PHILADELPHIA, PA – October 3, 2016 – Effective October 1, 2016, the United States Sentencing Commission (the Commission) has appointed Principal Ronald H. Levine as Chair of the Commission's Practitioners Advisory Group (PAG). Mr. Levine has served as a national at-large member of the PAG since 2012.
The PAG is comprised of private criminal defense attorneys appointed from each federal judicial circuit, as well as at-large appointees. As Chair, Mr. Levine will work with PAG members to provide the Commission with the private federal criminal defense bar's views and suggestions about Commission priorities and proposed Sentencing Guideline amendments.

"The PAG communicates defense perspectives to the Sentencing Commission," noted Mr. Levine. "I encourage members of the bar to contact me with their thoughts."
The U.S. Sentencing Commission is an independent agency in the judicial branch of government created by the Sentencing Reform Act of 1984 (SRA). Congress enacted the SRA in response to widespread disparity in federal sentencing, ushering in a new era of federal sentencing through the creation of the Commission and the promulgation of federal sentencing guidelines. The PAG is a standing advisory group to the Commission under the SRA and the Commission's Rules of Practice and Procedure.
The former Chief of the Criminal Division of the U.S. Attorney's Office in Philadelphia, Mr. Levine counsels and defends corporations, as well as directors, executives, professionals and others, confronting potential allegations of fraud or other misconduct at all stages of the government enforcement cycle. As Chair of Post & Schell's Internal Investigations & White Collar Defense Practice Group, he leads a group of attorneys with decades of white collar defense, prosecution, and in-house experience that manage internal and government investigations, respond to subpoenas and search warrants, deal with the government and enforcement agencies, and try complex cases.
About Post & Schell, P.C.
Post & Schell, P.C. is committed to defining, measuring and achieving legal excellence. We provide sophisticated legal services and strategic counseling to highly regulated industries and their directors, officers, and stakeholders regionally and nationally. Our attorneys provide our clients with problem-solving and efficient representation in transactional, litigation, regulatory, compliance, corporate, and public policy matters.
Our practice groups are vertically integrated into a variety of highly regulated industries including: banking and financial services; commercial transportation; commercial construction; energy & utilities; environmental; health care; higher education; hospitality; information technology and informatics; insurance; manufacturing; pharmaceutical and medical device; pharmacy benefit management; and professional services.
With offices in Philadelphia, Washington, D.C., Pittsburgh, Harrisburg, Lancaster, Allentown, and Princeton, our attorneys represent industries in a variety of venues and geographic markets.