Jim Malone Serves as Faculty at ABA Criminal Tax/Tax Controversy Institute on Dec. 8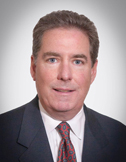 James R. Malone, Jr., Principal and Chair of the Firm's Tax Controversy Practice, served as faculty at the American Bar Association's (ABA) 33rd Annual National Institute on Criminal Tax Fraud and the Sixth Annual National Institute on Tax Controversy in Las Vegas.
Mr. Malone served on the Civil Tax panel session, "The New Partnership Audit Rules," on Thursday, December 8th at 1:30 pm PT. The panel explored the coming end of Tax Equity and Fiscal Responsibility Act of 1982 (TEFRA) audits and litigation, the start of a new tax regime, and what taxpayers need to know now, and in years to come, concerning new partnership audit rules.