Jim Malone Elected Vice Chair of the Philadelphia Bar Association's Tax Section for Two-Year Term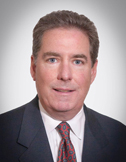 On December 11, 2018 Tax Controversy Principal James R. Malone, Jr. was elected to serve a two-year term as Vice-Chair of the Philadelphia Bar Association's Tax Section effective January 1, 2019. He previously served as the Section's Secretary-Treasurer and Chair of its Continuing Legal Education (CLE) Committee. Upon completion of his two-year term as Vice-Chair, Mr. Malone will then serve as Chair of the Tax Section.
The Philadelphia Bar Association's Tax Section studies and makes recommendations to appropriate legislative, executive, administrative, and judicial authorities with respect to any existing or proposed law, regulation, ruling, or procedure relating to federal, state, or local taxation. The Section also provides Association members with CLE workshops and seminars and provides regular updates related to tax law, policy, and related issues. The Section also is a liaison with local representatives of the Internal Revenue Service (IRS) and state and local tax authorities.
Mr. Malone's practice focuses on representing clients in disputes with federal, state, and local tax authorities in both administrative proceedings and in court. His clients include businesses, non-profits, individual taxpayers, accountants, and tax preparers. In federal tax matters, he represents clients before the IRS and in the U.S. Tax Court, the U.S. Court of Federal Claims, or U.S. District Courts. For state and local tax matters, Mr. Malone represents clients before the Department of Revenue, before local administrative agencies, and in the Pennsylvania courts.