Jim Malone Elected Secretary-Treasurer of the Philadelphia Bar Association's Tax Section

Philadelph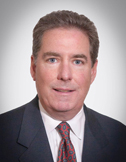 ia, PA - January 10, 2018 - Post & Schell, P.C. today announced that Tax Controversy Principal James R. Malone, Jr. has been elected as Secretary-Treasurer of the Philadelphia Bar Association's (PBA) Tax Section for 2018.
The PBA's Tax Section studies and makes recommendations to appropriate legislative, executive, administrative, and judicial authorities with respect to any existing or proposed law, regulation, ruling or procedure relating to federal, state or local taxation. The Section also serves to promote continuing education for members and provides liaison with local representatives of the Internal Revenue Service and state and local tax authorities.
Mr. Malone, a Principal in the Firm's Tax Controversy Practice, represents clients in disputes with federal, state and local tax authorities in both administrative proceedings and in court. His clients include businesses, non-profits, individual taxpayers, accountants, and tax preparers. He is also active in the Tax Section of the American Bar Association (ABA), where he has contributed to policy comment projects as a member of the Administrative Practice Committee. Recently, he contributed to the ABA Tax Section's September 2017 comment letter on the proposed regulations for the new partnership audit regime.

About Post & Schell, P.C.
Post & Schell, P.C. is committed to defining, measuring and achieving legal excellence. We provide sophisticated legal services and strategic counseling to highly regulated industries and their directors, officers, and stakeholders regionally and nationally. Our attorneys provide our clients with problem-solving and efficient representation in transactional, litigation, regulatory, compliance, corporate, and public policy matters.

With offices in Washington, D.C., Philadelphia, Pittsburgh, Princeton, NJ, Harrisburg, Lancaster, and Allentown, PA, our attorneys represent industries in a variety of venues and geographic markets.