James R. Malone, Jr. Honored as a 2019 Member of the Irish Legal 100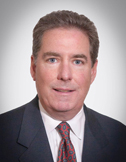 Philadelphia, PA – October 24, 2019 – Post & Schell, P.C. is pleased to announce that Principal James R. Malone, Jr. has been named as a member of the 2019 Irish Legal 100. Mr. Malone will be honored and recognized, along with his fellow honorees, at the residence of the Irish Ambassador to the United States, Daniel Mulhall, in Washington, D.C., on Thursday, October 24, 2019.
The Irish Legal 100, founded in 2008 by the Irish Voice newspaper in New York City, is an annual compilation of the most distinguished legal professionals in the United States who share one common bond: pride in their Irish roots. The list includes attorneys, legal scholars, and members of the judiciary who have distinguished themselves in their fields of endeavor. Members include United States Supreme Court Chief Justice John Roberts, Justice Anthony Kennedy, and United States Ambassador to Ireland Kevin O'Malley.
"We are extremely proud that Jim has been chosen for this honor," said A. James Johnston, President & Chief Executive Officer of Post & Schell, P.C. "Jim's commitment to his clients, the firm, and the legal profession is well known and this recognition is well-deserved."
Mr. Malone is a Principal in Post & Schell's Tax Controversy Practice Group and represents clients in disputes with federal, state, and local tax authorities in both administrative proceedings and in court. His clients include businesses, non-profits, individual taxpayers, accountants, and tax preparers. He is a member of the Irish American Business Chamber Network and the Tax Section of the American Bar Association, and is the current Vice-Chair of the Philadelphia Bar Association's Tax Section. He also authors the popular Tax Controversy Posts blog and is widely sought after in the legal and business media for his insight on tax and legal issues.
About Post & Schell, P.C.
For over 50 years, Post & Schell, P.C. has been committed to defining, measuring and achieving legal excellence. We provide sophisticated legal services and strategic counseling to highly regulated industries and their directors, officers, and stakeholders regionally and nationally. Our attorneys provide our clients with problem-solving and efficient representation in transactional, litigation, regulatory, compliance, corporate, and public policy matters.
With offices in Washington, DC, Mt. Laurel, NJ, and Philadelphia, Pittsburgh, Harrisburg, Lancaster, and Allentown, PA, our attorneys represent industries in a variety of venues and geographic markets.