Former Fattah Congressional Office Director Receives Probation in Federal Corruption Case

Philadelphia, PA – December 15, 2016 – On December 14, 2016, U.S. District Judge Harvey Battle III sentenced Post & Schell client Bonnie Bowser to three years of probation for charges stemming from the federal public corruption prosecution of former U.S. Congressman Chaka Fattah. Ms. Bowser, the former Director of the Congressman's Philadelphia office, was the only defendant among five not to receive a term of imprisonment.
Her sentence follows a six-week racketeering trial in which she was vigorously defended by Internal Investigations & White Collar Defense Chair Ronald H. Levine and Principal Matthew T. Newcomer. At trial, Ms. Bowser was acquitted by the jury of 16 charges, including racketeering; Post & Schell's post-trial motions resulted in the dismissal of another three charges.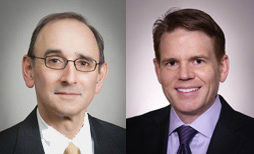 "Ms. Bowser has spent decades serving the community and helping the needy – we are gratified by this result," said Mr. Newcomer.

Mr. Levine added, "Our group is experienced, tough and talented. Many times, we resolve matters with the government without charges being brought. But when the government resists resolution, we fight long and we fight hard for our clients; we are not afraid to go to trial, even in the face of aggressive prosecution."
Based in Philadelphia and Washington, D.C., Post & Schell's Internal Investigations & White Collar Defense Practice Group represents individuals and companies located throughout the United States and abroad. The Group focuses on criminal and civil fraud and corruption investigations involving the False Claims Act, the Foreign Corrupt Practices Act (FCPA), health care, energy, federal procurement, cyber-crime, financial, tax and securities issues, and environmental violations, among others.
About Post & Schell, P.C.
Post & Schell, P.C. is committed to defining, measuring and achieving legal excellence. We provide sophisticated legal services and strategic counseling to highly regulated industries and their directors, officers, and stakeholders regionally and nationally. Our attorneys provide our clients with problem-solving and efficient representation in transactional, litigation, regulatory, compliance, corporate, and public policy matters.

With offices in Washington, D.C., Philadelphia, Pittsburgh, Princeton, NJ, Harrisburg, Lancaster, and Allentown, PA, our attorneys represent industries in a variety of venues and geographic markets.