Energy & Utilities Principal Chris Barr Speaks on Panel at American Gas Association Conference on Oct. 9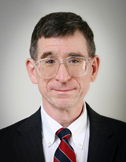 On October 9, 2014, Energy & Utilities Principal Christopher J. Barr presented as part of a panel discussion at the American Gas Association's (AGA) 7th Annual Energy Market Regulation Conference in New Orleans, LA. The panel, "Bridging the Divide: Straight Talk on Reliability," included legal and industry insights on natural gas reliability issues and proposed solutions against the backdrop of increased demand and regulatory oversight.

The annual Energy Market Regulation Conference provides AGA members and industry professionals up-to-date information on the regulation of physical and financial natural gas markets by the Federal Energy Regulatory Commission (FERC) and the Commodity Futures Trading Commission (CFTC). Post & Schell was a sponsor of this year's conference.