Abe Rein Serves on Regulatory Enforcement Panel at Cybersecurity Forum in Boston on April 26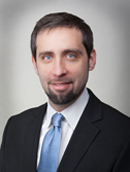 Abraham J. Rein, Co-Chair of the Firm's Information Privacy & Security Practice Group, served on the panel discussion, "Regulatory Enforcement and Regulator's Perspectives," on April 26, 2017, at Today's General Counsel's Data Privacy and Cybersecurity Forum in Boston, MA.
The panel discussion focused on the perspectives of the various state and federal agencies tasked with overseeing cybersecurity and data privacy issues, including the Federal Trade Commission (FTC), the Federal Communications Commission (FCC), and the Department of Health and Human Services (HHS). The panel also discussed recent cybersecurity regulations instituted by the New York Department of Financial Services and the impact of the Third Circuit decision in Wyndham v. FTC.