Abe Rein Serves on Panel Regarding Cybersecurity in the Gas Industry at PBI's Public Utility Law Conference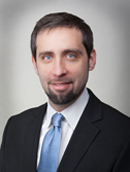 On June 1, 2017, Principal Abraham J. Rein served on the panel discussion, "Gas Cybersecurity," at the Pennsylvania Bar Institute's (PBI) Public Utility Law Conference in Harrisburg, PA. Additional panelists included Kevin Turkovich of People's Gas and Amy Neufeld from PECO.
The panel focused on natural gas companies' cybersecurity related obligations, some practical tips on meeting those obligations, and what the day-to-day experience of protecting a natural gas company's information systems involves.