Terry Bossert Examines PA Supreme Court Decision and How it Addresses Scope of Environmental Rights Amendment for The Legal Intelligencer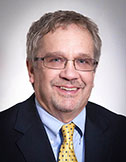 In The Legal Intelligencer's 2017 Energy/Environmental Law Supplement, Environmental Principal and Shale Resource Group Chair Terry R. Bossert authored the article, "Pa. High Court Addresses Scope of the Environmental Rights Amendment."
The article examines the Pennsylvania Supreme Court's June 20, 2017 decision in Pennsylvania Environmental Defense Foundation (PEDF) v. Commonwealth of Pennsylvania, a case that involved a challenge by PEDF to the Pennsylvania Legislature's transfer of certain funds from the Oil and Gas Lease Fund to general governmental purposes. Mr. Bossert notes that the "longer lasting impact of PEDF will be found in its pronouncements on the scope of judicial review of government actions and, perhaps, implicating the separation of powers among the three branches of the government."
He goes on to explain:
"There is no doubt that the PEDF decision will lead to more challenges to government actions and challenges to legislation or regulations relating to the environment as different stakeholders find different meanings in the decision. There is also no doubt that the three-part Payne test will not be applicable to those challenges. It is clear that when those challenges implicate the use of or the impact to publicly owned natural resources the standard of review will involve the private trust principles discussed in the opinion. What is less clear is what standard of review will apply to government actions or government authorizations for private actions that impact the environment generally."