Sister Mary Scullion, Nationally Recognized Activist for the Homeless, Speaks at Post & Schell's Women's History Month Reception on March 11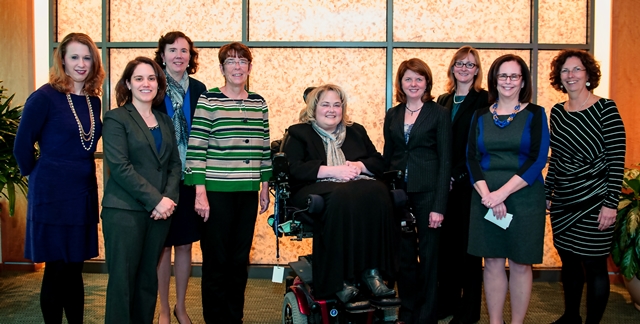 Pictured Above: Sister Mary poses with Principals from Post & Schell: Pictured Left to Right: Andrea M. Kirshenbaum, Marcie A. Courtney, Robin Locke Nagele, Sister Mary Scullion, Sheila A. Haren, Kathleen Chancler, Lindsay B. Andreuzzi, Mary Ellen Reilly, Barbara Rowland.

Philadelphia, PA - March 13, 2015 In honor and celebration of the contributions of women to events in history and contemporary society, the Attorneys of Post & Schell, P.C. hosted the Firm's annual Women's History Month reception on March 11 in the Firm's Philadelphia Conference Center.
This year's event, attended by over 100 clients, business leaders, attorneys and friends of the Firm, featured guest speaker Sister Mary Scullion of Project HOME. Sister Mary is a nationally recognized activist and advocate for the homeless, and co-founded Project HOME (housing, opportunities for employment, medical care and education) in Philadelphia in 1989. In 2009, Time Magazine recognized Sister Mary as one of the "World's Most Influential People."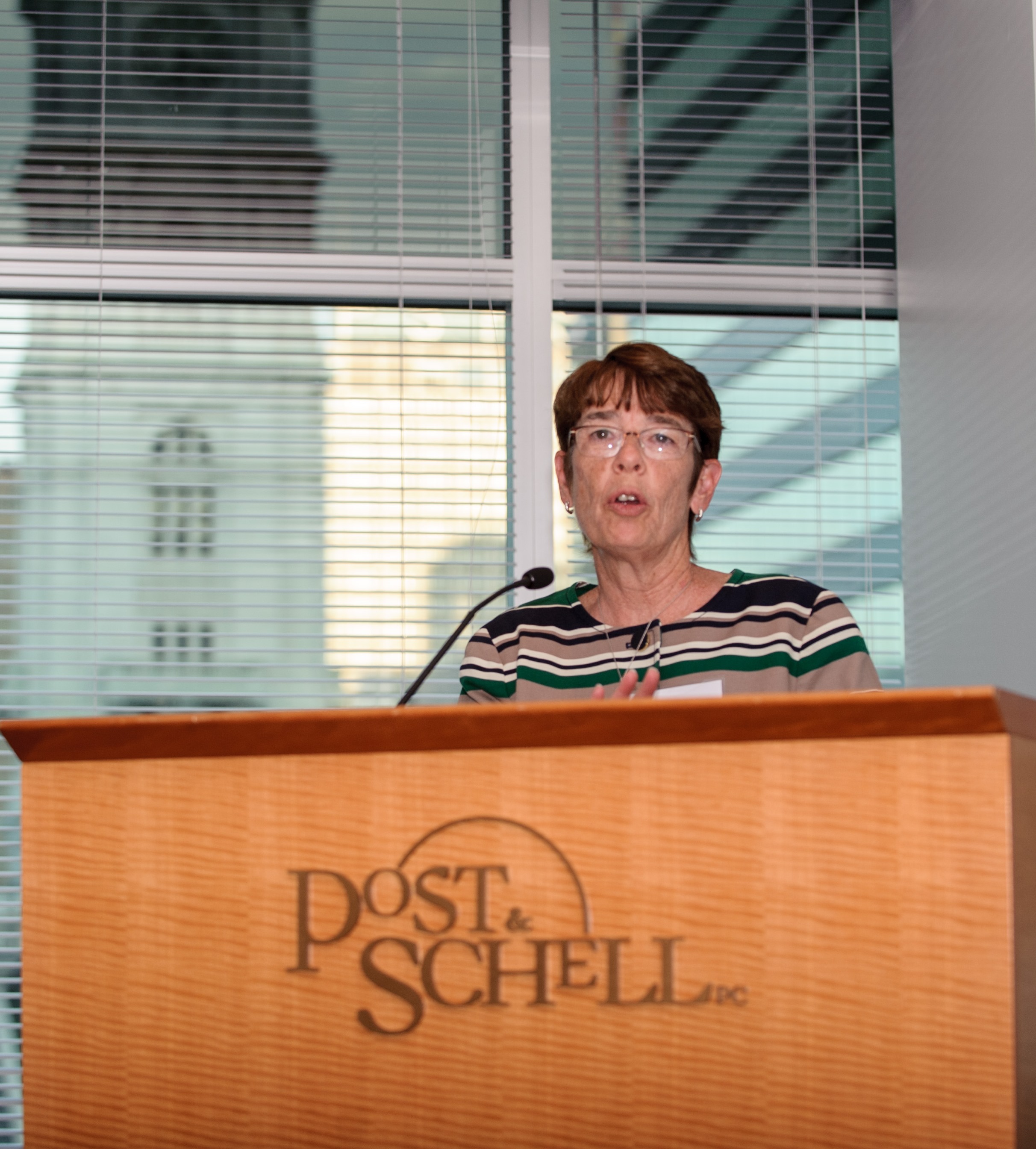 In her formal comments, Sister Mary discussed women helping other women, both personally and professionally. She also spoke of the need to address the concerns of women who are struggling in the community.

To learn more about Project HOME or to donate, visit: www.projecthome.org