Sidney R. Steinberg Appointed Chair of Post & Schell's National Employment & Employee Relations Practice Group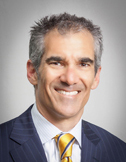 PHILADELPHIA, PA – March 26, 2015 – Principal Sidney R. Steinberg has been named as the new Chair of Post & Schell, P.C.'s national Employment & Employee Relations Practice Group. Mr. Steinberg succeeds former Chair A. James Johnston, who was elected as the Firm's new President & CEO on March 17. As Chair, Mr. Steinberg is responsible for the strategic development and growth of the practice group and coordinating appropriate counsel for clients.
Mr. Steinberg joined Post & Schell in 1991, and has spent his entire career representing employers before federal, state and local administrative agencies, including the Equal Employment Opportunity Commission (EEOC), the Pennsylvania Human Relations Commission (PHRC), the Department of Labor and the National Labor Relations Board (NLRB), as well as in arbitration proceedings. He also regularly advises employers in matters including employee discipline, labor relations, restrictive covenants, and in the creation or revision of employee handbooks. For the past 15 years, he has served as the Employment Law columnist for The Legal Intelligencer, covering cases and issues shaping the law and impacting employers.
"Sid is a recognized thought leader in employment law and valued colleague and friend," said Mr. Johnston. "He has been a collaborative partner and integral to the growth of the Firm's Employment group over the past 25 years. He is highly valued by his clients, fellow attorneys, and the judiciary, and an ideal choice to lead the group in its next phase of growth."
"Today's legal and regulatory environment for employers is extremely complex," said Mr. Steinberg. "Long-standing labor and employment statutes are being revised, new federal and state laws are being written, and employers face increased financial and reputational risk from collective and class actions. Our focused group combines a deep understanding of employment law with detailed knowledge of our clients' respective industries – health care, energy, hospitality, manufacturing, professional services – required to help employers contend with this environment. As Chair, I look forward to continuing the Firm's track record of excellence in representing our clients, and expanding the Group's presence regionally and nationally."
Post & Schell's Employment & Employee Relations Practice Group provides consulting and litigation services to employers and management in all aspects of employment law, including issues relating to and claims brought pursuant to all major state and federal employment statutes. The Group's attorneys also provide advice, counsel and representation on a range of employment, employee, internal investigations, litigation and compliance related issues.
Mr. Steinberg is a 1984 graduate of the University of Pennsylvania and holds his J.D. from the University's Law School. He is Vice Chair of the Defense Research Institute's (DRI) Employment and Labor Law Committee and regularly speaks at the organization's national seminars. He has been named one of Philadelphia's Super Lawyers in the specialty of Employment Litigation since 2005, and in 2012 Martindale-Hubbell listed Mr. Steinberg as one of Philadelphia's Top-Rated Lawyers.

About Post & Schell, P.C.
Post & Schell, P.C. is committed to defining, measuring and achieving legal excellence. We provide sophisticated legal services and strategic counseling to highly regulated industries and their directors, officers, and stakeholders regionally, nationally and internationally. Our attorneys use intellectual rigor and seasoned judgment to provide our clients with problem-solving and efficient representation in litigation, regulatory, compliance, corporate and public policy matters.
Our focused legal product lines are vertically integrated into a variety of highly regulated industries including: banking and financial services; commercial transportation; commercial construction; energy& utilities; health care; hospitality; information technology and informatics; insurance; manufacturing; medical device; pharmacy benefit management; pharmaceutical; and professional services.
With offices in Washington, D.C., Princeton, NJ, and Philadelphia, Pittsburgh, Harrisburg, Lancaster, and Allentown, Pa., our attorneys represent industry regardless of venue or geographic market.