Sid Steinberg Examines Some of the Employment Law Implications of Medical Marijuana for The Legal Intelligencer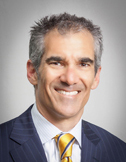 In the February 6, 2019 Legal Intelligencer article, "'Self-Prescribed' Medical Marijuana Leads to Employee's Termination," Sidney R. Steinberg examines the rapidly evolving employment law implications of medical marijuana via a recent court decision that addresses an employee's self-diagnosed use of "medical" marijuana along with a number of other practical ADA and FMLA issues.
Mr. Steinberg notes:
"For employers, providing medically required accommodations and then returning the employee to work full-duty when the restrictions end will largely end ADA issues. Further, providing FMLA benefits will not, in and of itself, set up a potential retaliation claim if the employee did not request FMLA coverage. As for medical marijuana, an employee, at a minimum, must have medical support for such usage. "Self-prescription" is still a bridge too far."