Sid Steinberg Examines FLSA Case Involving Paid Work Breaks for The Legal Intelligencer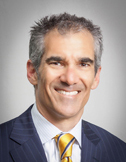 In his January 2016 column for The Legal Intelligencer, Employment Chair Sidney R. Steinberg examines the case Perez v. American Future Systems, involving questions of when an employer must compensate its employees for breaks of 20 minutes or less under the Fair Labor Standards Act (FLSA).
The case was brought against an employer by the U.S. Secretary of Labor for a policy dictating that "any time a sales representative was not directly and actively engaged in work for the company, he or she was required to log off of the computer system, which would result in the representative being 'off the clock' and his or her time would not be paid." The Labor Secretary specifically alleged that because the company's employees were not being compensated for breaks of 20 minutes or less, they were being paid below minimum wage.
Ultimately, the court found in favor of the employees, and that the break policy was in violation of the FLSA. Mr. Steinberg explains:
"The plain takeaway of the opinion is that hourly employees are to be paid for breaks of 20 minutes or less under the FLSA. The secondary takeaway relates to the advice of counsel in such matters. as the court noted, it would be an absurd result to reward a company for requesting the advice of counsel and then (potentially) ignoring such advice while seeking 'credit' for simply asking the question."