Sid Steinberg Examines E.D. Pa. Decision Involving Employee Misconduct for The Legal Intelligencer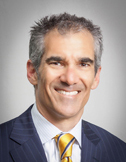 In the January 9, 2019 article in The Legal Intelligencer, "Delayed Discipline in Employee Misconduct Results in Denial of Summary Judgment," Sidney R. Steinberg examined the recent decision in Worthington v. Chester Downs & Marina. He notes that the decision in the case "perfectly illustrates that delayed [employee] discipline may be problematic for employers."
He also explains:
"Employers are often faced with a conundrum after learning of employee misconduct. Summarily terminating an employee may appear harsh and may, in fact, lead to an unfair result. However, the longer an employer waits to take disciplinary action, the more opportunity there is for an employee to create (or, at a minimum, highlight) potential issues of fact that may undermine ultimate discipline."