Sid Steinberg Examines E.D. Pa. Decision Enjoining Salary History Ordinance in Philadelphia for The Legal Intelligencer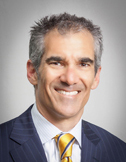 In his May 9, 2018 column for The Legal Intelligencer, Employment & Employee Relations Chair Sidney R. Steinberg provided analysis of the U.S. District Court for the Eastern District of Pennsylvania's decision in Chamber of Commerce for Greater Philadelphia v. City of Philadelphia. Mr. Steinberg notes the decision..."granted the chamber's motion for a preliminary injunction staying the implementation of the ordinance as it related to precluding employers from inquiring regarding an employee's prior salary history (referred to as the inquiry provision). The court, however, refused to enjoin the prohibition against relying upon an employee's salary history in setting his or her future salary (the reliance provision). The decision, in effect, allows employers to inquire about an applicant's salary history but then prohibits them from doing anything with the information."
He goes on to explain that the decision "leaves employers within the city in a position where they are...permitted to obtain salary history information...but are prohibited from using the same," and that "employers will likely be better served to never have the information to begin with."