Sid Steinberg Examines a Case Involving an Employee's Termination and a Supervisor's Alleged Animus for The Legal Intelligencer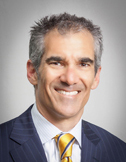 In his March 9, 2016 article, "Discriminatory Animus Doesn't Immunize Employee from Termination," for The Legal Intelligencer, Employment Chair Sidney R. Steinberg analyzes the Eastern District of Pennsylvania case of Wray v. School District of Philadelphia. He notes that the case reaffirms, "that a supervisor's discriminatory animus does not immunize an employee from termination."
Mr. Steinberg goes on to explain:
"Wray demonstrates that a supervisor's bias may not, under certain circumstances, mean that an adverse action suffered by an employee involving that supervisor is discriminatory. Wray also serves as a reminder of the importance of a thorough investigation where there is an allegation of employee misconduct. Although there are a multitude of cases finding that a flawed investigation is not, in itself, evidence of pretext, a careful investigation is always beneficial."