Sid Steinberg Examines a Case Involving National Origin Discrimination Claims for The Legal Intelligencer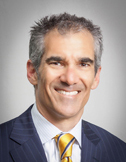 In his September 12, 2018 column for The Legal Intelligencer, Sidney R. Steinberg examined an Eastern District of Pennsylvania case involving the "atypical claim of alleged national origin discrimination based on anti-American bias."
Noting that, "The court denied the employer's motion for summary judgment seeking to dismiss the plaintiff's claim for national origin discrimination stemming from his termination, as well as his age discrimination and retaliation claims," Mr. Steinberg offered lessons for employers from the case.
The case, "...serves as caution that international employers with American operations must abide by American employment law. Employers can be held liable under Title VII and the PHRA for anti-American bias. Training international managers on workplace harassment and discrimination issues similarly to American managers may help to curb such claims..." and, "...also offers yet another example of an employer losing a motion for summary judgment due to its failure to follow its own policies. Time and again, this has been shown to be strong evidence for plaintiffs on the issue of pretext."