Employment Chair Sid Steinberg Analyzes a Recent Eastern District of Pennsylvania Discrimination Case in His April 8 Legal Intelligencer Column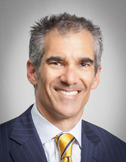 In his April 8 column for The Legal Intelligencer, Employment & Employee Relations Chair Sidney R. Steinberg examines Rosati v. Colello (E.D. Pa. Apr. 2, 2015). The case involves a former employee who was unable to meet their burden of showing a prima facie case of gender discrimination, hostile work environment, or retaliation under Title VII of the Civil Rights Act of 1964.
Mr. Steinberg notes in his analysis:
"This case highlights the emphasis courts place on the employer's alleged conduct in discrimination claims and emphasizes that despite an employee's perception, minor actions, such as lateral transfers, changes of title and reporting relationships, increased workloads, and other actions that carry no negative consequences, are generally insufficient to constitute adverse employment actions under the law."