Post & Schell Client PPL Electric Utilities Corp. Receives Pennsylvania PUC Approval of $335 Million Plan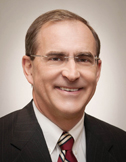 Recently, Post & Schell Energy & Utilities Group client PPL Electric Utilities Corp. (PPL Electric) received final approval from the Pennsylvania Public Utility Commission (Pa.PUC) for the siting and construction of a $335 million transmission line project that involves the construction of two new substations and approximately 70 miles of new high voltage transmission lines in the Northeast Pocono region. Energy & Utilities Group Chair David B. MacGregor and Associate Christopher T. Wright served as counsel.
In December 2013, PPL Electric filed a siting application, two zoning exemption petitions, and thirty-seven eminent domain applications with PUC in support of the project. The purpose of the project is to resolve reliability violations and to reinforce the existing electrical systems serving the Northeast Pocono region. The company faced opposition from statutory advocates, environmental groups, municipalities, and property owners challenging the need, route selection, and the environmental impact of the project. The judge, however, found that PPL Electric met its burden of proof to demonstrate that the project as a
whole was needed to provide adequate, reasonable, and reliable service to the public. The Pa.PUC denied the exceptions filed by other parties, affirmed the judge's opinion, and approved the project.
PPL Electric indicated it will continue working with various agencies to procure all applicable permits required. The project has a scheduled construction start date to meet a final in-service date of 2017.