Pat Lamb Presents on PBI CLE Panel Examining Traumatic Brain Injury Cases on March 29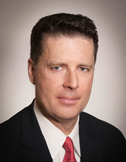 On March 29, 2019, Patrick C. Lamb served as faculty and course planner for the Pennsylvania Bar Institute (PBI) CLE panel discussion, "Litigating the Traumatic Brain Injury (TBI) Case: Essential Damages' Experts," in Philadelphia, PA.
The multi-disciplinary panel included defense and plaintiff's attorneys, as well as TBI experts and specialists. The discussion provided:
A succinct guide for identifying and utilizing experts for TBI related injuries.
Detailed and challenging conversations with the experts about trial strategies, handling difficult clients, and expectations for experts.
Discussion about various trial strategies and other topics related to trying TBI cases.