John Joseph Presents on Due Diligence and Compliance in Health Care Transactions at PBI Health Law Institute on March 13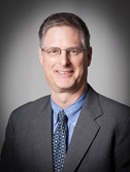 On March 13, 2019, John N. Joseph co-presented, "Due Diligence in Healthcare Transactions: Looking Under the Hood to Avoid Expensive Compliance Disasters," with David Peck and Mark Mattioli, at the Pennsylvania Bar Institute's (PBI) 2019 Health Law Institute at the Pennsylvania Convention Center in Philadelphia, PA.
With health care transactions at an all-time high, the presentation provided insights and best practices for making the due diligence process successful, helping to mitigate potential compliance issues down the road. The presenters covered:
Knowing the inter-relationship between diligence, compliance and operating an acquired business.
Helping clients understand the business implications of potential issues that are identified during the due diligence process.
How to assess the impact on the value of the deal versus the necessary compliance steps.
Strategies to effectively evaluate risks that may be faced post-closing.