John Joseph Co-Presents on Defending Fraud Claims in Age of Government Data Mining at AHLA's Fraud and Compliance Forum on Oct. 4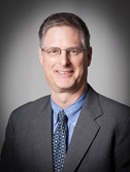 On October 4, 2017, White Collar Principal John N. Joseph co-presented, "Defending Against Claims of Health Care Fraud in the Age of Government 'Big Data' Mining," at the American Health Lawyers Associations' (AHLA) 2017 Fraud and Compliance Forum in Baltimore, MD. Mr. Joseph co-presented with Geoffrey W. Hymans, Senior Counsel, Office of the Inspector General U.S. Department of Health and Human Services, and Cynthia F. Wisner, Associate Counsel, Trinity Health.
The presentation:
Provided hospital management and litigation defense perspectives on Medicare "medical necessity" prosecution, focusing on how to defend against allegations of systematic overutilization in the age of "Big Data."
Examined recent cases involving government pursuit of providers for submitting claims for non-covered, non-medically necessary services, particularly where government allegations are based on the use of powerful data mining tools to identify areas of high/over-utilization as well as extrapolation methodologies to calculate damages.
Examined data-driven cases, including the improper use of modifiers, the circumvention of payment system edits, and the focus on outliers.
Provided best practices for defending allegations of failure to meet medical necessity criteria, including (i) modernizing proactive compliance programs to account for the government's increased use of data mining techniques, (ii) responding to an internal or external complaint of abusive billing, and (iii) handling a government investigation and/or complaint.
Provided tools for compliance monitoring employed and private medical staff, as well as disarming the government's view that particular services are not medically necessary when there is a diversity of opinion and approach among practitioners as to whether a particular treatment is warranted.