John Joseph and Andrea Kirshenbaum Present on Health Care Employee Leasing Arrangements and Preventing Fraud and Abuse at PBI's 23rd Annual Health Law Institute on March 8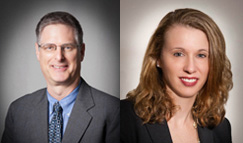 On March 8, 2017, White Collar Principal John N. Joseph and Wage and Hour Group Chair Andrea M. Kirshenbaum presented, "Hospital as Employer: The Role of Employee Leasing Arrangements in Preventing Fraud and Abuse, Misclassification, Joint Employer Liability," at the Pennsylvania Bar Institute's (PBI) 23rd Annual Health Law Institute in Philadelphia.
Recent restrictions on residents' hours have hospitals looking increasingly to mid-level providers, such as PAs and APRNs, to ensure consistent, high-level patient care. The OIG and the Justice Department are scrutinizing the use of mid-level providers and the way that hospitals and physicians bill and pay for their services.
Mr. Joseph and Ms. Kirshenbaum discussed the government's increased focus on these arrangements and offered practical solutions to ensure regulatory compliance, including the use of employee leasing arrangements. Employment issues that hospitals face, such as worker misclassification (employee vs. independent contractor), and potential joint employer liability for temporary workers and those employed by more than one health system entity, were also covered.