Energy Associate Lindsay Berkstresser Looks at FERC's Changes to its Gas-Electric Rule for EnergyCentral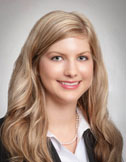 In an August 2015 article for EnergyCentral, Energy & Utilities Associate Lindsay A. Berkstresser examines recent changes made by the Federal Energy Regulatory Commission (FERC) to the way shippers on interstate natural gas pipelines nominate and pipelines confirm service.
Ms. Berkstresser explains:
"FERC set an effective date of April 1, 2016 to implement the changes in the daily transportation nomination cycles, which FERC hoped would ease the inherent coordination that occurs between interstate pipeline transportation scheduling and electric transmission scheduling. But the implementation timing in Order No. 809 was not clear, according to three major trade associations, who filed requests with FERC to clarify the ambiguity. On July 31, 2015, FERC resolved the implementation question and called for new comments on an additional transitional issue the associations had raised."
The article goes on to examine "Order No. 809", which was "intended to address the need for greater coordination of wholesale natural gas and electric markets and increase the reliability of service on the interstate natural gas pipeline and electricity systems."