Employment Principal Sid Steinberg Explores a Recent NLRB Decision in Sept. 10 Column for The Legal Intelligencer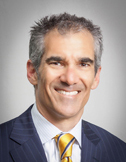 In his September 10 column for The Legal Intelligencer, Employment & Employee Relations Principal Sidney R. Steinberg examines a recent National Labor Relations Board (NLRB) decision, Triple Play Sports Bar and Grille, 361 NLRB No. 31 (Aug. 22, 2014).
The decision involves an employer that found out that a non-union employee had called him a vulgar word on Facebook. When the employer confronted and then fired the employee, an Unfair Labor Practice claim ensued, which ultimately resulted in a finding that the employee should be reinstated with lost wages.
According to Mr. Steinberg, the employees, "filed an unfair labor practice charge with the NLRB, claiming that their terminations violated the National Labor Relations Act's prohibition against retaliation for engaging in so-called 'Section 7 rights.' Section 7 of the NLRA provides that employees will have the right, in relevant part, to 'engage in ... concerted activities ... for the purpose of ... mutual aid or protection.' The rights are not exclusive to union members and include the 'statutory right [for employees] to act together to improve terms and conditions of employment or otherwise improve their lot as employees.' In recent years, the NLRB has increasingly applied Section 7 rights to employees using social media to communicate with each other."
To read more about decision and the outcome of the case, click below for Mr. Steinberg's full article.