Employment Principal Sid Steinberg Examines the Relationship Between Workers' Compensation Law/ADA Case for Jan. 8 Legal Intelligencer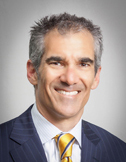 Employment & Employee Relations Principal Sidney R. Steinberg analyzes a case that illustrates the relationship between workers compensation law and the Americans with Disabilities Act (ADA) in his January 8 column for The Legal Intelligencer.
In the case, Canfield v. Movie Tavern, the U.S. District Court, Eastern District of Pennsylvania, addressed a number of issues, including:
Whether an employee waives claims under the ADA or Pennsylvania Human Relations Act by settling his workers' compensation claim in the form of a compromise and release (C&R).
Whether disability claims under the PHRA are considered under the same standard as those under the post-amendment ADA (the ADAAA).