Employment Principal Sid Steinberg Examines a Plaintiff's Difficulty Establishing Pretext in his Column for The Legal Intelligencer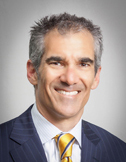 In his monthly column for The Legal Intelligencer, Employment & Employee Relations Principal Sidney R. Steinberg examines a discrimination case where the plaintiff claiming discrimination asserted not only that his admitted errors were not his fault, but also that he had been set up to fail by discriminatorily different training.
Mr. Steinberg notes that, not surprisingly, the defendant in the case, King vs. Greyhound Lines, was awarded summary judgment. He writes that, "The case is an illustration of the difficulty in attempting to establish pretext by claiming 'it is not my fault.'"