Employment Principal Sid Steinberg Examines a Case Involving a FMLA Claim for The Legal Intelligencer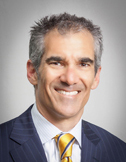 Employment Principal Sidney R. Steinberg recently examined an employment discrimination case involving a major university and an employee's Family with Medical Leave Act (FMLA) and workers' compensation claims. The article looks at the specifics involved, particularly the Court's opinion on an employee's responsibility for reading materials and following provided directions.
In discussing the case, Mr. Steinberg notes:
"'I didn't get the mail' or 'I didn't read the materials provided' are almost always the legal equivalents of 'the dog ate my homework.' And just like the teacher who gave an "F" for the day, courts routinely reject these excuses in employment discrimination claims."
Click below to view the full article.

View as PDF