Employment Principal Sid Steinberg Analyzes a Third Circuit Harassment Case in a November 2014 Column for The Legal Intelligencer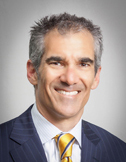 Employment & Employee Relations Principal Sidney R. Steinberg examines the case Greer v. Mondelez Global in his November 12 column for The Legal Intelligencer. The case involves an employee who claimed she was "subjected to a series of racially and sexually discriminatory comments and actions from her coworkers," and eventually brought suit claiming racial and sexual harassment and that she "had been retaliated against in violation of Title VII."
In analyzing the court's decision in the case, Mr. Steinberg notes that:
"The case illustrates, in essence, the way the anti-harassment provisions of Title VII are supposed to work. [The plaintiff's] colleagues treated her badly (or, as the court called it, "unprofessionally") but the racial and sexual component of the behavior was attenuated. When [the plaintiff] complained, [the employer] made the behavior stop even though the harassment, at that point, was not actionable. Although [the plaintiff] may have wanted more severe action taken against her harassers, the company fulfilled its legal obligation. Her resignation, many months after the company acted to end the offending behavior, appeared unrelated to her complaints."