Employment Principal Sid Steinberg Explores a Case Involving an Employee Termination for the Oct. 8 Legal Intelligencer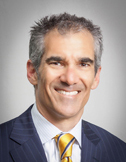 In his October 2014 column for The Legal Intelligencer, Employment & Employee Relations Principal Sidney R. Steinberg examines the case of DiFrancesco vs, A-G Administrators. The case involved an employee whose combination of issues led to her termination.
In writing about the case, Mr. Steinberg notes that:
"Sometimes an employer just reaches a breaking point with an employee and the combination of marginal performance, disruptive behavior and being an overall strain on resources leads to termination."