Employment Principal Andrea Kirshenbaum Explores the Rise in FLSA Suits for the Legal Intelligencer and Atlanta Daily Report on Aug. 29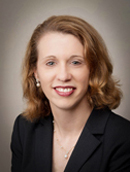 Employment & Employee Relations Principal Andrea M. Kirshenbaum recently examined the factors behind the record pace in Fair Labor Standards Act (FLSA) filings in an article for the Legal Intelligencer and Atlanta Daily Report. In the article, "Modern Workforce Realities Drive Record Pace in FLSA Suits," Ms. Kirshenbaum observes that:
"In examining what is behind the astronomical growth in FLSA suits, there are a variety of factors to consider, ranging from an increasingly active plaintiff's wage-and-hour bar, to an archaic and outdated regulatory framework created to address workforce challenges in 1938 (the year of the FLSA's enactment) rather than 2013. The common theme is that growing workforces and other trends are fast outpacing the laws designed to regulate fundamental aspects of the employer-employee relationship, resulting in a complex and often overwhelming legal environment that is ripe for litigation. Given these headwinds, employers should be extremely proactive in taking measures to mitigate against the risk of wage-and-hour litigation."
To read the full article online, click here.

View as PDF