Employment Principal Andrea Kirshenbaum Examines the Wage and Hour Risks Posed by Mobile Workforces for The Legal Intelligencer on Aug. 4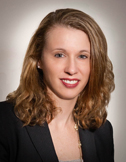 In her August 4, 2014 Wage and Hour column for The Legal Intelligencer, Employment & Employee Relations Principal Andrea M. Kirshenbaum looks at the wage and hour challenges being raised by mobile technology and remote employees.

Ms. Kirshenbaum notes that as technology has enabled employees to perform work related tasks from just about anywhere, it has raised new questions for employers about just when the workday begins and ends...and if employees should be compensated for work done from iPhones, tablets, and other mobile technology.
"With technology comes a blurring of the lines between work and non-work time, and under certain circumstances it can be challenging to determine when a non-exempt employee's workday begins," says Ms. Kirshenbaum.
"This is significant because the [Department of Labor] DOL has promulgated a 'continuous workday rule,' which provides that periods of time between the commencement of an employee's first "principal activity" and the completion of his or her last "principal activity" on any workday must be included in the computation of hours worked."