Employment Principal Andrea Kirshenbaum Examines Various Wage-and-Hour Laws Throughout the U.S. for The Legal Intelligencer on Oct. 31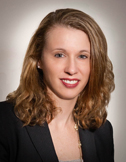 Employment & Employee Relations Principal Andrea M. Kirshenbaum examines several jurisdictions' wage-and-hour laws and the FLSA in an article, "Beware the Perils of Varying State Wage-and-Hour Laws," for The Legal Intelligencer. In the article, Ms. Kirshenbaum observes that:
"In the last several years, employers throughout the country increasingly have had their pay practices challenged under state as well as federal law. These challenges have come in several different jurisdictions, and are not confined to those states that have a reputation for being employee-friendly such as California and New York. Employers of all sizes should be aware of state- and locality-specific wage-and-hour laws and take steps to mitigate against the risk of litigation brought by employees challenging pay practices as violative of those laws."