Andrea Kirshenbaum Examines Joint Employer Liability Under Wage and Hour Laws for The Legal Intelligencer on Oct. 6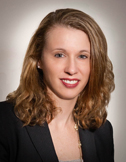 In her October 6, 2014 Wage and Hour column for The Legal Intelligencer, Employment & Employee Relations Principal Andrea M. Kirshenbaum examines the trend of expansion of the concepts of "employer" and "employee" under the Fair Labor Standards Act (FLSA).
Kirshenbaum writes:
"That the definition of an employer is a hotly litigated topic in wage-and-hour law is not surprising. The FLSA allows for employees to be employed by multiple entities, and individuals simultaneously, and as a result, presents a greater number of potential companies and individuals that can be named in a wage-and-hour lawsuit."