DRI Appoints Post & Schell's Sid Steinberg as Chair of Employment and Labor Law Committee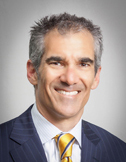 PHILADELPHIA, PA – November 1, 2016 – Post & Schell is pleased to announce that Sidney R. Steinberg, has been appointed Chair of the Defense Research Institute's (DRI) Employment and Labor Law Committee, effective October 21, 2016. Mr. Steinberg is a Principal and Chair of Post & Schell's Employment & Employee Relations and Labor Practice Groups.
DRI is the country's largest organization of defense attorneys and in-house counsel. DRI's Employment and Labor Law Committee has over 1,300 members. The Committee provides education, shared expertise, professional development, and networking opportunities to its members who are involved in the practice of labor and employment law across the nation. These members include outside counsel, in-house counsel and human resource professionals, and claims professionals from employment insurers.
Mr. Steinberg's practice involves virtually all aspects of labor and employment law, including substantial litigation experience defending employers against employment discrimination and wage and hour disputes in federal and state courts. He also has experience in representing employers before federal, state and local administrative agencies, including the Employment Equal Opportunity Commission (EEOC), the Department of Labor (DOL) and the National Labor Relations Board (NLRB), as well as in arbitration proceedings. Mr. Steinberg also serves as the monthly employment law columnist for The Legal Intelligencer in Philadelphia.

About Post & Schell, P.C.
Post & Schell, P.C. is committed to defining, measuring and achieving legal excellence. We provide sophisticated legal services and strategic counseling to highly regulated industries and their directors, officers, and stakeholders regionally and nationally. Our attorneys provide our clients with problem-solving and efficient representation in transactional, litigation, regulatory, compliance, corporate, and public policy matters.
Our practice groups are vertically integrated into a variety of highly regulated industries including: banking and financial services; commercial transportation; commercial construction; energy & utilities; environmental; health care; higher education; hospitality; information technology and informatics; insurance; manufacturing; pharmaceutical and medical device; pharmacy benefit management; and professional services.
With offices in Washington, D.C., Princeton, NJ, and Philadelphia, Pittsburgh, Harrisburg, Lancaster, and Allentown, PA, our attorneys represent industries in a variety of venues and geographic markets.