Andrea Kirshenbaum Serves on Panel for Pennsylvania Restaurant & Lodging Association Regarding Hours Tracking in the Digital Age on March 11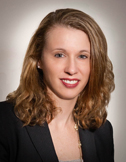 On March 11, 2019, Andrea M. Kirshenbaum served on the panel discussion, "Tracking Hours for Salaried Workers in the Digital Employment Age," at the Pennsylvania Restaurant & Lodging Association (PR&LA) Destination Marketing Organization (DMO) Conference in Harrisburg, PA.
Many aspects of destination marketing take place outside of a traditional 9-to-5, Monday through Friday schedule. The industry is not alone, as technology has transformed how Americans work. Given the regulations regarding wage and hour law, as well as the need to maintain accountability and productivity, the panel examined what DMO employers should do to stay compliant while meeting the needs of their employees.
Questions and topics that the panel examined included:
The challenges that DMOs face in terms of managing their employees' hours. Are these challenges different for small DMOs vs. large DMOs?
Legal requirements in terms of tracking hours, ie, which employees are mandated to record their hours and which are not?
The pros and cons of tracking hours for salaried workers who are exempt from overtime under FLSA.
Some examples of best practices for DMOs to implement in terms of time management for staff.