Andrea Kirshenbaum Serves as Faculty for PBI's Wage & Hour Symposium on Nov. 20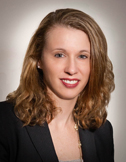 Employment & Employee Relations and Wage and Hour Principal Andrea M. Kirshenbaum served as a faculty member of the Pennsylvania Bar Institute's (PBI) Wage and Hour Symposium, on November 20, 2015 at PBI's CLE Conference Center in Philadelphia, PA.
The full-day symposium included a review of new and significant wage and hour trends impacting employers and employees. Ms. Kirshenbaum's presentation, "New DOL Proposed Updates to the White Collar Exemption Tests: What Do They Mean?," reviewed the Department of Labor's (DOL) June 30 Notice of Proposed Rulemaking. The Notice contained a proposed new minimum salary threshold for workers to qualify for "white-collar" exemptions from the overtime requirements of the Fair Labor Standards Act (FLSA), among other proposals.
The proposed changes (or regulations substantially similar), should they be issued in final form by the DOL, will have a wide-ranging impact on employees and employers alike. Although the Final Rule likely will not be issued until sometime in 2016 (following comments to the proposed regulations), Ms. Kirshenbaum notes that employers should become familiar with the key aspects of the DOL's proposal and begin assessing it's likely wide-ranging impact.