Andrea Kirshenbaum Provides FLSA/Wage and Hour Update for Benefits and Compensation Professionals on March 10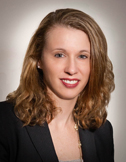 Employment Principal Andrea M. Kirshenbaum presented, "Wage and Hour Update: Independent Contractor Misclassification, Joint Employment and the DOL's Proposed Regulations," to members of PEBA, the association of choice for the Delaware Valley's benefits and compensation professionals.
On January 20, 2016, the U.S. Department of Labor (DOL) issued an Administrator's Interpretation (AI) providing guidance on how "joint employers" are defined under the Fair Labor Standards Act (FLSA) and Migrant and Seasonal Agricultural Worker Protection Act (MSPA). This AI is just six months after the DOL issued an AI on the application of the FLSA's definition of "employ" on the identification of employees who are misclassified as independent contractors. Both AIs focus on the economic dependence of the worker as the touchstone of whether the worker is an employee or jointly employed by more than one employer.

The DOL also has been active on the regulatory front. On June 30, 2015 the DOL released its long-awaited Notice of Proposed Rulemaking (NPRM), which contains a new proposed minimum salary threshold for workers to qualify for "white-collar" exemptions to the FLSA's overtime requirements. While employers continue to wait for the issuance of the Final Rule, given the short period they likely will have to comply once the regulations are issued in final form, employers should be evaluating their workforces and creating a preliminary compliance plan now.

Ms. Kirshenbaum's presentation:
Provided analysis of the DOL's January 20, 2016 AI on joint employment, July 15, 2015 AI on independent contractor misclassification, and June 30, 2015 NPRM on the FLSA's white collar exemptions.
Examined how the DOL's collective guidance creates a unique set of factors to be considered in evaluating related wage and hour risks and litigation potential.
Examined how specific industries and types of employees may be impacted.
Provided recommendations on how employers can prepare for the impact of the DOL's guidance and mitigate the associated wage and hour related legal risks.