Andrea Kirshenbaum Presents on New DOL Overtime Rules on PR&LA Webinar on Dec. 13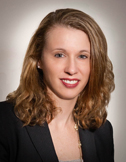 On December 13, 2019, Andrea M. Kirshenbaum presented the webinar, "Are You Ready for the Federal Overtime Regulations?" for members of the Pennsylvania Restaurant & Lodging Association (PR&LA).
The federal minimum salary threshold for "executive," "administrative," and "professional," (EAP) employees increases as of January 1, 2020 - from $455 per week ($23,660 per year) to $684 per week ($35,568 per year) - to qualify as exempt from overtime pay under the Fair Labor Standards Act (FLSA). The changes will have a significant impact on the hospitality industry. Ms. Kirshenbaum provided an overview of the changes, what is required for compliance, and how businesses can best respond to the changes before the deadline.