Andrea Kirshenbaum Presents on Pennsylvania Restaurant & Lodging Association Webinar on DOL's Overtime Rules on June 28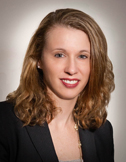 On May 18, 2016, the U.S. Department of Labor (DOL) formally announced its Final Rule which more than doubles the minimum salary threshold for "executive," "administrative," and "professional," employees to qualify as exempt from overtime pay under the Fair Labor Standards Act (FLSA).

The DOL estimates that the Final Rule, which is set to become effective December 1, 2016, will extend overtime pay eligibility to 4.2 million workers and result in $1.2 billion a year in additional wages paid to employees.
On Tuesday, June 28, Principal Andrea M. Kirshenbaum from Post & Schell's Wage and Hour Practice Group presented on a webinar to statewide members of the Pennsylvania Restaurant & Lodging Association (PR&LA). She provided hospitality industry-specific insight into the overtime changes, as well as:
Provided an overview of the provisions of the DOL's new overtime rule
Examined how the Final Rule will be implemented
Discussed how employers should assess the Final Rule's impact on individual employees and departments, as well as its effect on workflow and business operations.