Andrea Kirshenbaum Presents on Hiring Best Practices at Women's Business Enterprise Center Seminar on Oct. 24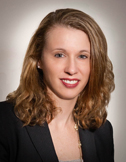 On October 24, 2019, Andrea M. Kirshenbaum presented as part of a half-day seminar titled, "How to Hire Your 1st Employee." The seminar, presented by the Women's Business Enterprise Center (WBEC), took place at the organization's training space located at 1315 Walnut Street, Suite 1124, Philadelphia, PA.
Ms. Kirshenbaum's portion of the seminar was titled, "Legal FAQ's for New Employers & When to Bring in an Expert." She covered common questions employers have during the hiring process, including about background checks, interviews, job descriptions, and related employment laws and statutes.