Andrea Kirshenbaum Presents on "Ethics War Stories" at PBI's 2019 Employment Law Institute on April 25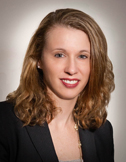 On April 25, 2019, Andrea M. Kirshenbaum co-presented, "Ethics War Stories," with Mandy Caren Rosenblum at the Pennsylvania Bar Institute's (PBI) 2019 Employment Law Institute at the Pennsylvania Convention Center in Philadelphia.
The interactive session examined de-identified, but very real situations that raise serious ethical issues in representation. The presenters discussed how these and similar scenarios might arise in practice and the applicable ethical rules. They also engaged in a robust discussion of ways to navigate these situations in the best interests of clients and in conformity with ethical obligations.