Andrea Kirshenbaum Examines State and Local Level Wage and Hour Laws for The Legal Intelligencer on April 4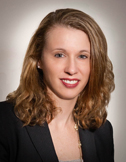 In the April 3, 2017 issue of The Legal Intelligencer, Wage and Hour Practice Group Chair, Andrea M. Kirshenbaum, examined wage and hour related laws passed by states and localities. She also looks at efforts to stem the tide of local wage legislation by the states via preemption.
Ms. Kirshenbaum notes in her article:
"Both in Pennsylvania and nationally this local wage-related legislative activity is increasingly running into a brick wall. On Feb.8, 2017, the Pennsylvania Senate passed a bill that would pre-empt Philadelphia's recent amendment to the Fair Practices Ordinance. That bill is now awaiting action in the Pennsylvania house. The Senate passed another bill (both this term and last term) seeking a similar pre-emption fate for Philadelphia's paid sick leave law. similar efforts are taking place outside of Pennsylvania as well. According to the Center for Media and Democracy, 36 states considered pre-emption legislation in 2016, more than the 29 states that considered it in 2015, and the 23 states that did so in 2014."